Lisa Ciresi, PhD
Associate Professor of Art History
Library Room 253
One University Boulevard
Bluffton, SC 29909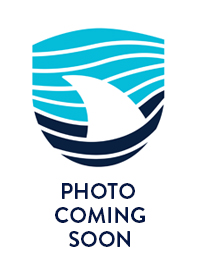 My name is Lisa Ciresi and I am an Associate Professor of Art History at USCB.
I earned my PhD from Rutgers University (2003) and was a Fulbright Scholar (Germany). I received a post-doctoral fellowship from the German Academic Exchange Program (DAAD, 2003) and was a research associate in the Dept. of Art History, University of Hamburg, Germany for a project entitled, "Mittelalterliche Reliquiare als Wahrnehmung und Konstruktion von Heiligkeit ("Medieval Reliquaries as Perception and Construction of Holiness").
At USCB, I teach introductory courses in the History of Western Art, as well as more specialized areas in Medieval Art, Italian Renaissance Art, and 20th Century Art.
My research and publications focus on the liturgical use and significance of sacred and devotional art and the ritualization of their architectural spaces during the High Middle Ages. My most recent publication was a chapter contribution entitled, "Maria Ecclesia: The Aachen Marienschrein as an alternate body for the Virgin Mary," in Binding the Absent Body in Medieval and Modern Art, eds. Emily Kelley and Elizabeth Rivenbark, (Routledge, 2017). Currently, I continue to work on a manuscript contracted with Brill Academic Publishers entitled, Foundations of a sacred empire: the 13th Century Ceremonial site of Charlemagne in Aachen and enjoy lecturing on various themes in the history of art for OLLI's continuing adult education curriculum and for the greater Beaufort, Bluffton, and Hilton Head Island communities.
Education
Teaching
Research
PhD in Art History. Rutgers University 2003
MA in Art History. Rutgers University 1997
BA in Art History. Douglass College, Rutgers University 1989
ARTH B105 - History of Western Art I
ARTH B106 - History of Western Art II
ARTH B315 - History of Medieval Art
ARTH B320 - History of Italian Renaissance Art
ARTH B335 - History of 20th Century Art
ARTH B390a - Topics in Art History: Beaufort Three Centuries
ARTH B299 - Independent Study
Western Art
Medieval Art
Italian Renaissance Art
20th Century Art